Alex Chan
July 25 2011 11:05:29 AM
If you are using Lotus Traveler, you should find that there is a very important feature missing, i.e. ability to set your Out of Office while you are on the road.
There are number of iPhone Apps which allow you to turn on/off Out of Office for Exchange server but none on Lotus Domino.
We have created a solution for you and it is
free
!



Out of Office (Lotus Notes) iPhone App
You can download and install this App from Apple App Store.
[

iTunes Link

]

Version 1.0
Language: English
Compatible with iPhone, iPod touch and iPad.
Requires iOS 3.0 or later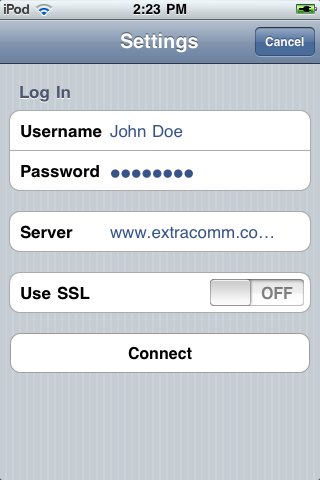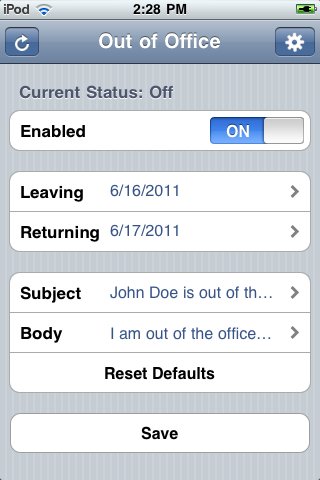 Comments and feedback are welcome!
Let us know how we can improve the product.
For details of the solution, please visit this page.
http://www.extracomm.com/travelerooo